Citizen Powered Change →
Check out this video from TEDx San Antonio - "What's In The Box"
Common speaking habits to unlearn →
'More Kudos'
Friday I received an email with the header 'More Kudos' "Paul, we spoke briefly in the kitchen of the Ag Center last night about your smooth presentation strategies and skills.  In addition to the observations I mentioned (hold the handouts, move from stage center to both sides of audience), I want to commend you on your effective use of the laser pointer.   You were steady and...
Do It Right: Stop Wasting Paper Towels with the... →
This is a great example of an effective talk that can elicit change. Paul
6 tags
happy arbor day
5 tags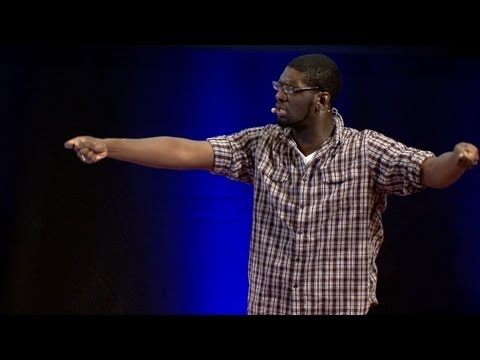 7 tags
https://plus.google.com/112153778660113288752/posts... →
Stressful week for kids in TX #STAAR #TEKS #TAKS Tree can help- Check out this research http://ow.ly/asptY
Vote Early, Vote Often:)
Just over a week to vote for ISA Board of Directors  Here is another strategic goal I would like to work on: Public Awareness - ISA is recognized by the public as the worldwide network for science-based information on the benefits and care of trees.  https://secure.isa-arbor.com/EBallot/EBallotLogIn.aspx
Hit the Presentation Sweet Spot Research shows... →
How long do you like to listen?
Green Shade Tree Rebate deadline looms
Green Shade #Tree Rebate update - two weeks left - plz help us spread the word share or retweet FAQ page ow.ly/ajbep
I am running for the International Society of...
Monday morning reminder - #InternationalSociteyofArboriculture Board of Directors ballot is available until the end of the month. Please take 5 minutes and vote.  https://secure.isa-arbor.com/EBallot/EBallotVote.aspx?ID=20  Here is one of the #ISA Strategic Goals I want to work on - "Promoting the Profession- #Arborists are recognized as qualified, competent, and safe tree care...
The Lorax
Saw the Lorax with my Team Lorax (local tree people) on Friday. It is based on the book, but the message is pretty good. I was a bit worried with all of the advertising and 'shilling' on TV, but it is a good movie I hope many people watch and pay attention.
Courage in the face of tradition
I attended a week-long workshop last week.  This workshop combined many presentations and a project. The project was engaging and broken up over all five days. We ended the week with our group presentations… here is the rub. I was the only person that brought a computer to our final workday. We decided to put together a PowerPoint presentation… I started talking about the presentation...
Ever attend a conference and cringe when you first... →